I started with freshwater so I thought I would show what started my journey into saltwater, I think alot of people started with freshwater and eventually get bored and need more of a challenge. Here's how it started...
My first tank. It has more plants and less rock now but basically the same. The bala shark is gone too. This tank went through a lot of changes over time. It started with flat sand stone rocks and made little Fred Flinstone looking caves with under gravel filter to fake wood to removing the ug filter and adding bamboo plants lace and tufa rock them more fake plants and real mopani wood for the many plecos I've rehomed over the years. This is pretty much what it still looks like
This was my second tank. Another 55g full of African cichlids. I was starting to get interested in saltwater but didn't think I could do it but I loved African cichlids so much I figured I would just make it look like a saltwater tank. So the Marineland led moon lights make the decorations glow nicely and it's kinda cool to look at during the night. This tank has produced a lot of babies I've had to sell. So many hiding spots in the lace and tufa rock give them a high survival rate, good husbandry doesn't hurt either.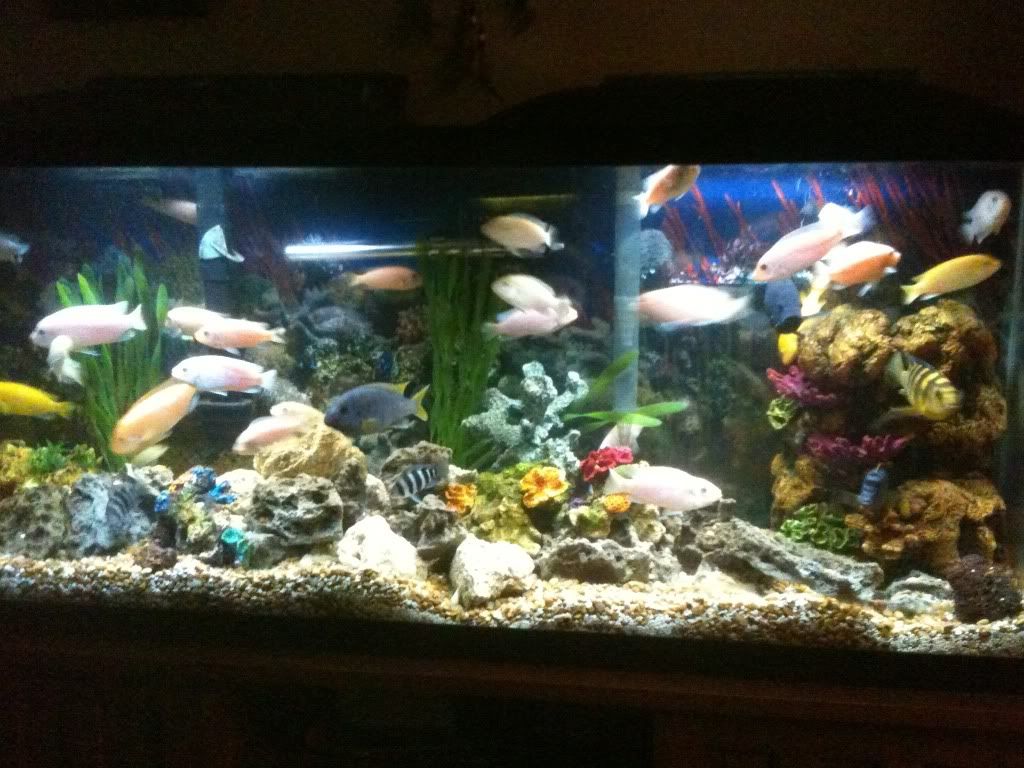 I found a fluval Osaka 155 at petsmart in south bend,IN on sale, I got another 20% off for showing a yellow smudge on the stand. It came with a 41g bent front glass, stand, Hester, fluval 205 canister filter and Hagen glo 2x24w t5HO. All for like $200. I was wanting o start a reef with it but ended up making it a planted freshwater tank with angel fish and guoramies and loaches and eels. Planted tanks can be very soothing. Here's a bad pic.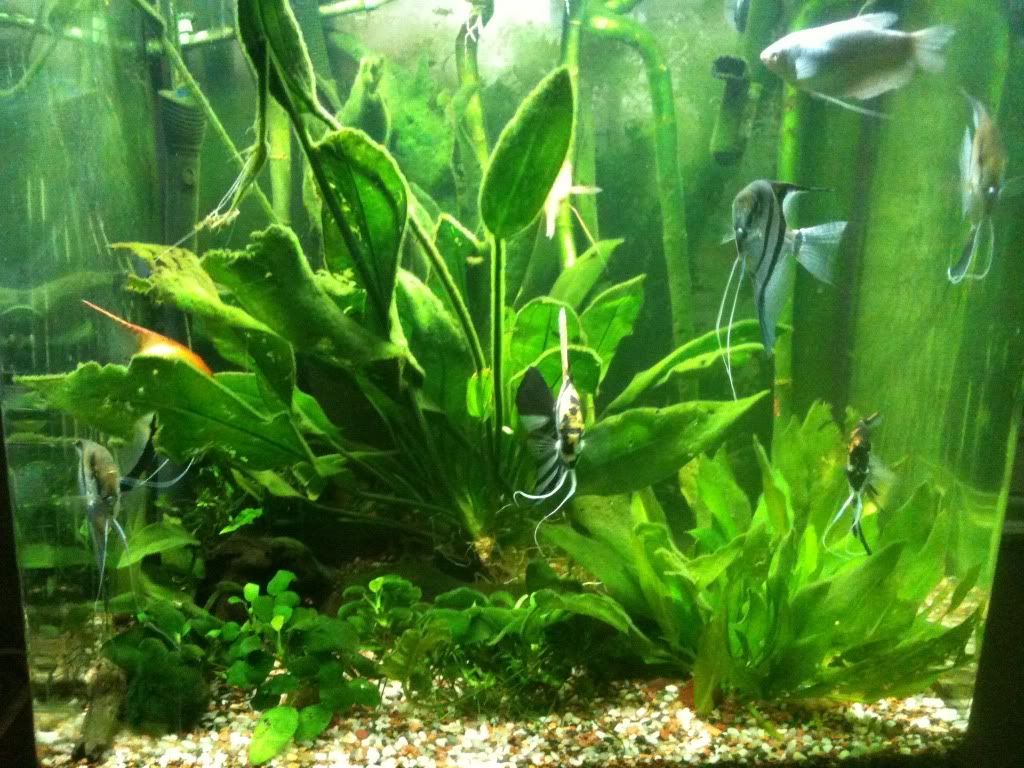 Lastly a 35g hex for my black Moore goldfish. I ave nice added a buddy or him. There were more smaller tanks l will mention that I still have running but have evolved into saltwater fish only and qt tanks and turned into sumps.lol here's the goldfish tank. Adding a clip on hqi might make this a decent little tank someday.lol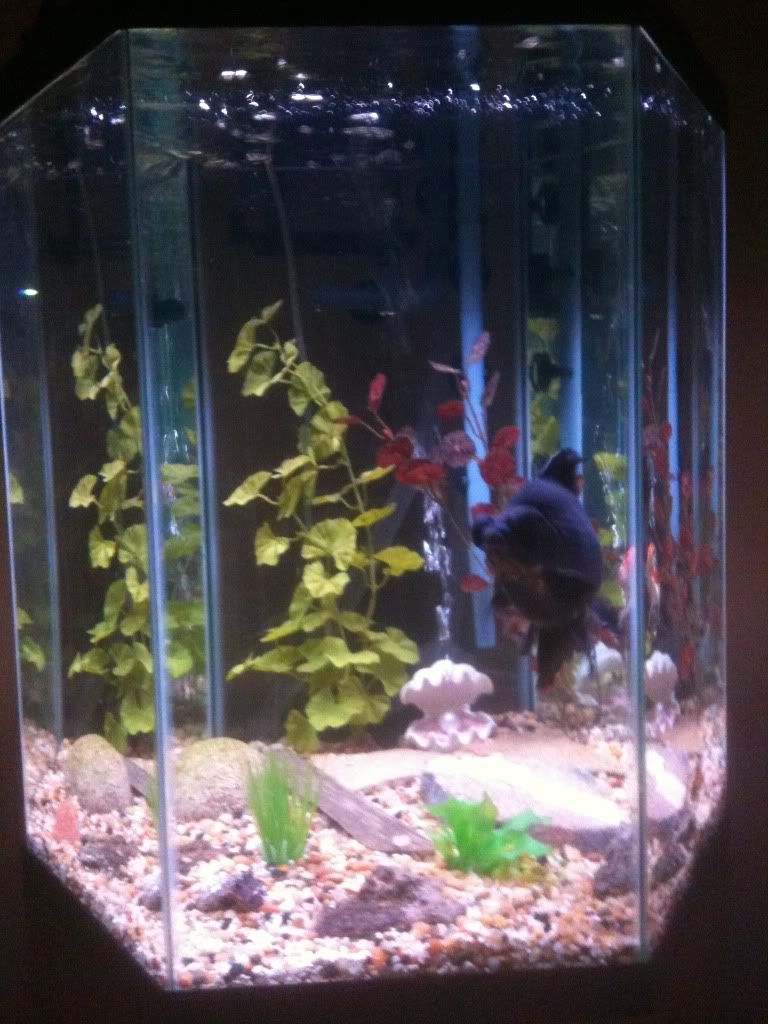 There's my freshwater tanks. That's what started it all.... Still love my cichlids. Happy Reefing.