Former TOTM (on a different forum) stand/canopy combo up for sale.
Here's
the March 2010 TOTM thread.
The following are available:
1. Custom build, high quality oak stand and canopy for a 36"x18" tank.
SOLD
Here is the stand being built in 2005. The back is semi-solid to allow room at the top and bottom for plumbing and electrical while keeping it structurally sound.
The combo finished and set up (w/ a 50 breeder).
What, where are the hinges you ask... why hidden of course!
Built to hide the black tank trim to highlight the contents of the tank.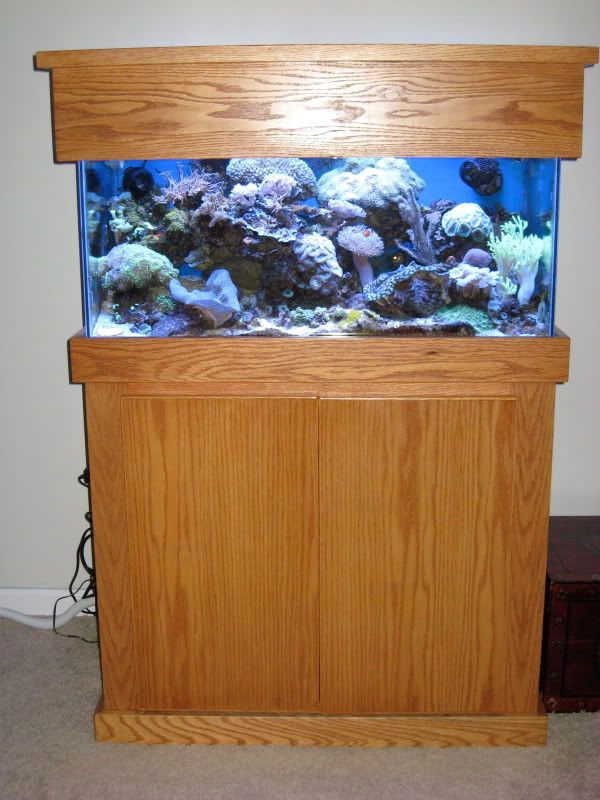 This photo is a bit older (may 2006) but it shows the stand open and a 20 long sump/fuge. Notice the 180 degree door opening.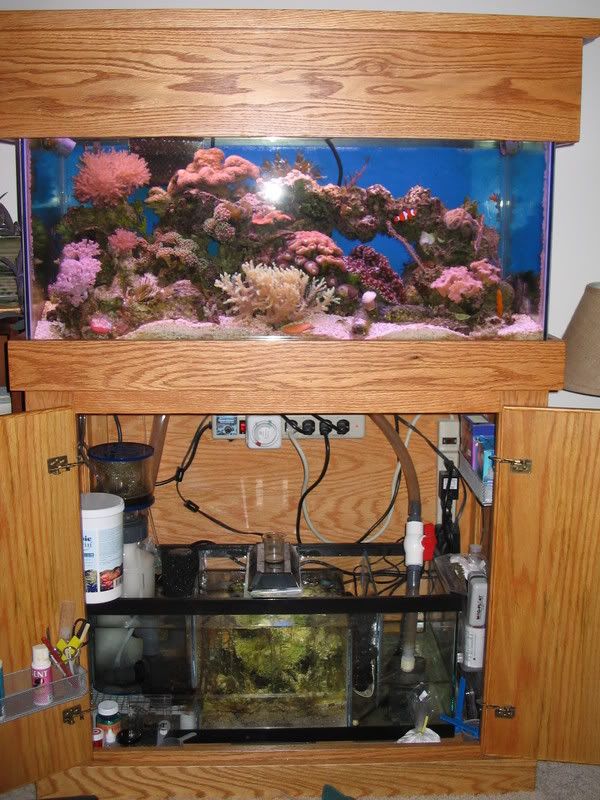 another for fun...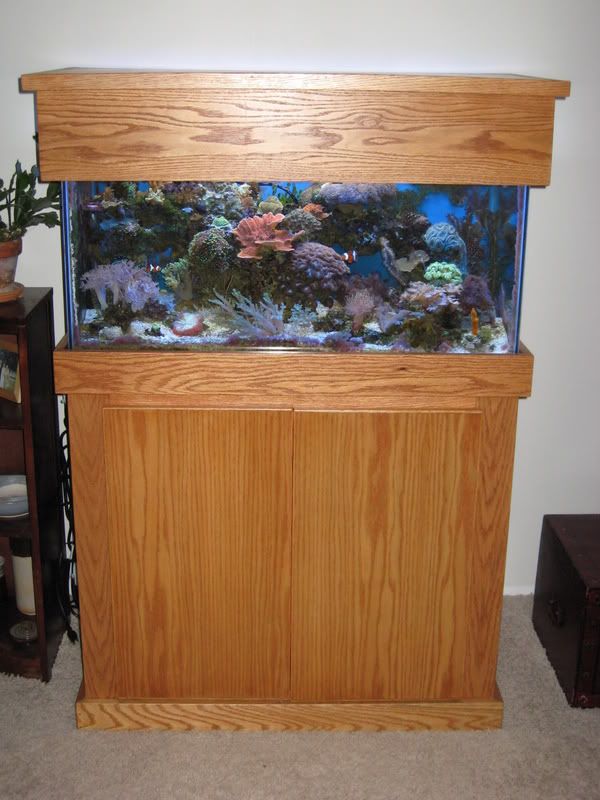 The polyurethane is a bit worn on the front baseboard portion of the stand (hidden when the doors are closed) and the hinges have some rust but the stand is rock solid and still looks and functions great.
The base of the tank sits ~34" off of the ground.
2. Current USA 2 bulb T5HO retro-fit set up. With TEK II reflectors (with a fair amount of spotting). No bulbs.[STRIKE]$50[/STRIKE]
$40
Link
3. CPR CS50 HOB overflow.
SOLD
Buy the stand/canopy and I'll throw the T5 retro kit in for free. The stand and canopy can't be shipped but the lights could be (at buyers cost). I'll be at the MMMC Lansing swap in January for pickup.
Thanks for looking and happy reefing,
Tom