Discussion Starter
·
#1
·
I set up a quarantine tank for the first time. Specs are:
40long (a little large, but I'm buying large fish)
berlin skimmer
seeded with water from my established reef (all 40 gal)
2 powerheads
2 NO 18w flourescent lights
1 heater
Some plastic hiding places
I plan on keeping fish for two weeks at a time, watching for trouble. If none, then in they go to the dt.
q
id I do this right
q:Can I keep this tank going or should I empty it after every fish quarantine
q:Will the water keep for 2 weeks with this setup without going bad since the only filter is the skimmer
q:do I do water changes of any quantity while the fish are in there
q:If I have a disease problem and use copper, how do I disinfect the tank after
q:Can I have more than one fish quarantining at one time if they all go in together
A sheet of acrylic is covering the whole tank so the junk up top won't fall in.
Here's a pic of it: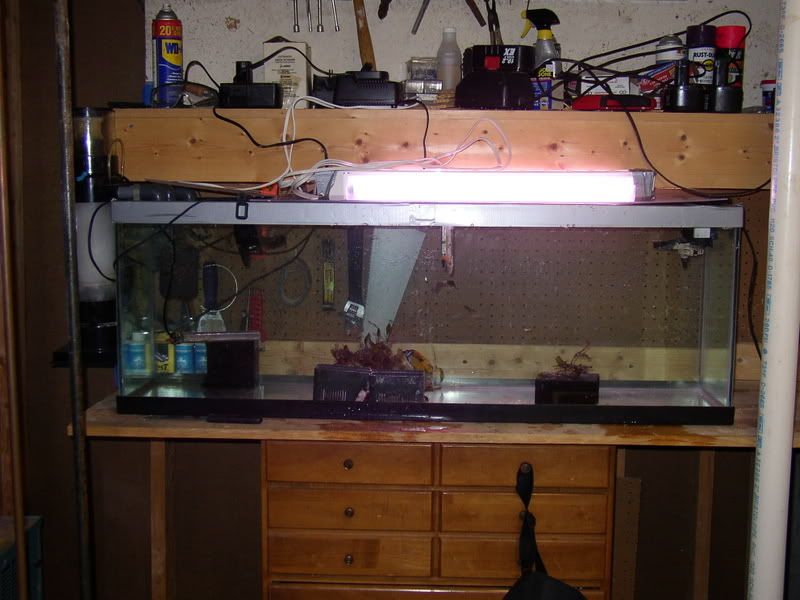 Thanks,
Tom