Discussion Starter
·
#1
·
UPDATED
I'm coming back this Saturday, so it's not too late for some of you. This time I will most likely be sticking around the Warren/Harrison Township areas.
Okay, here is the new list
Green striped mushrooms $10/3 heads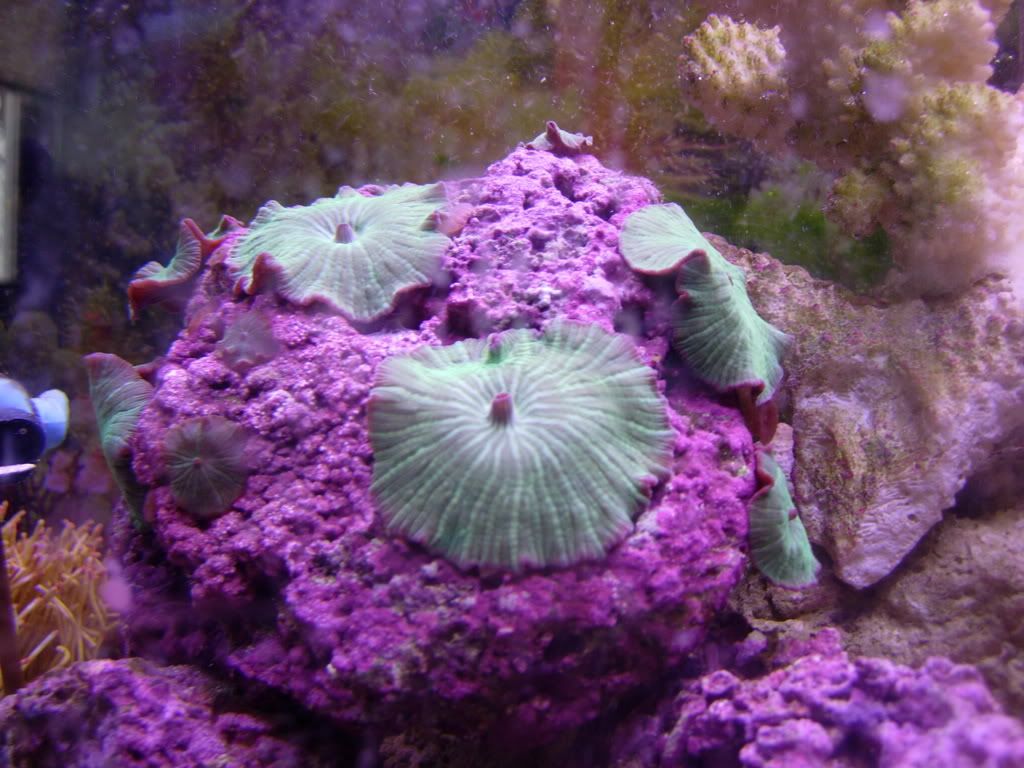 Blue mushrooms $5/head SOLD
Green with orange center zoos WYSIWYG $25 rock sold
Headless horsemen palys $30/6 polyps (1 available...or can divide into 2/$10 sold
Green palys with white specks $5/20-25 polyps
Purple palys $15/3 polyps...a couple available soldThese are a deeper purple than the picture shows
Radioactive dragon eyes $15/5 polyps sold
Long Red skirt/green mouth 10-12 polyps/$15 ONLY ONE AVAIL (one of my favourites) sold
More pictures further down...
Let me know what you want and where you're located and I'll let you know if I can head that way. I'm not interested in trades right now, unless it's for fish.