Discussion Starter
·
#1
·
After fighting my 60 cube for a year I decided to take it down and move everything to my basement. I wanted a larger water volume system and try something different at the same time. I think I got it figured out.
For about six months I've been running a 30 gallon rimless frag tank in my fishroom in the basement. A couple months ago I picked up my old 150 gallon Rubbermaid from my buddy Nick. I set that next to my stand and plumbed it in real qwik...
About a month ago at was my good friend Jason's shop. He is running a 48"x24"x"12 frag tank. I was really digging the dimension on that tank. I asked him to keep an eye out for another one for me. Taadaa....he had one his back room.
When I got it home, I stuck it in my basement. Still not sure what I was going to do with it. After a few days of staring at the room, I figured it all out....I think!
I built a 30" stand in front of the tub. I have a tank that comes to my waist, I can stare down into it....loving it.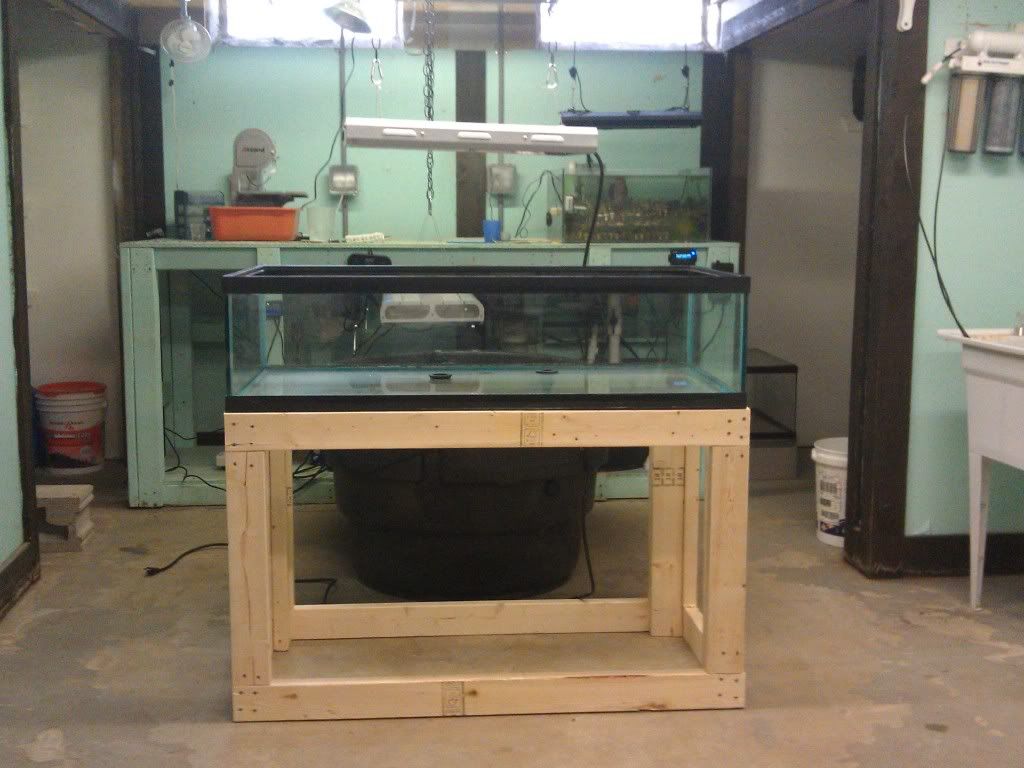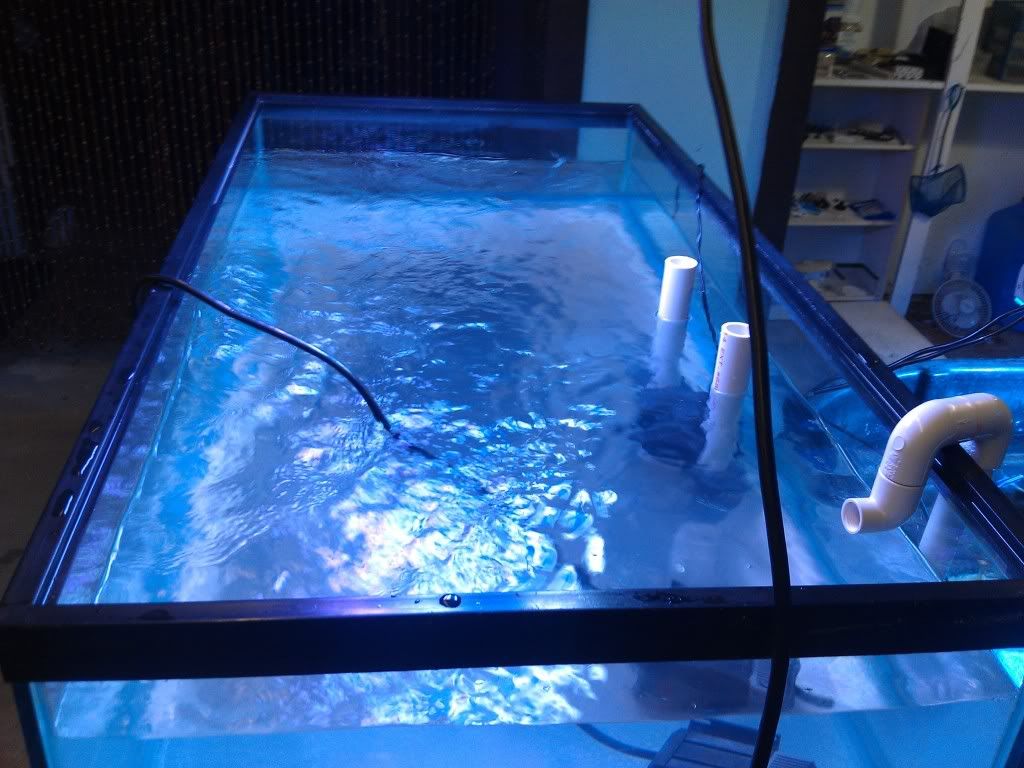 Not having the skills to finish a stand, I came up with this: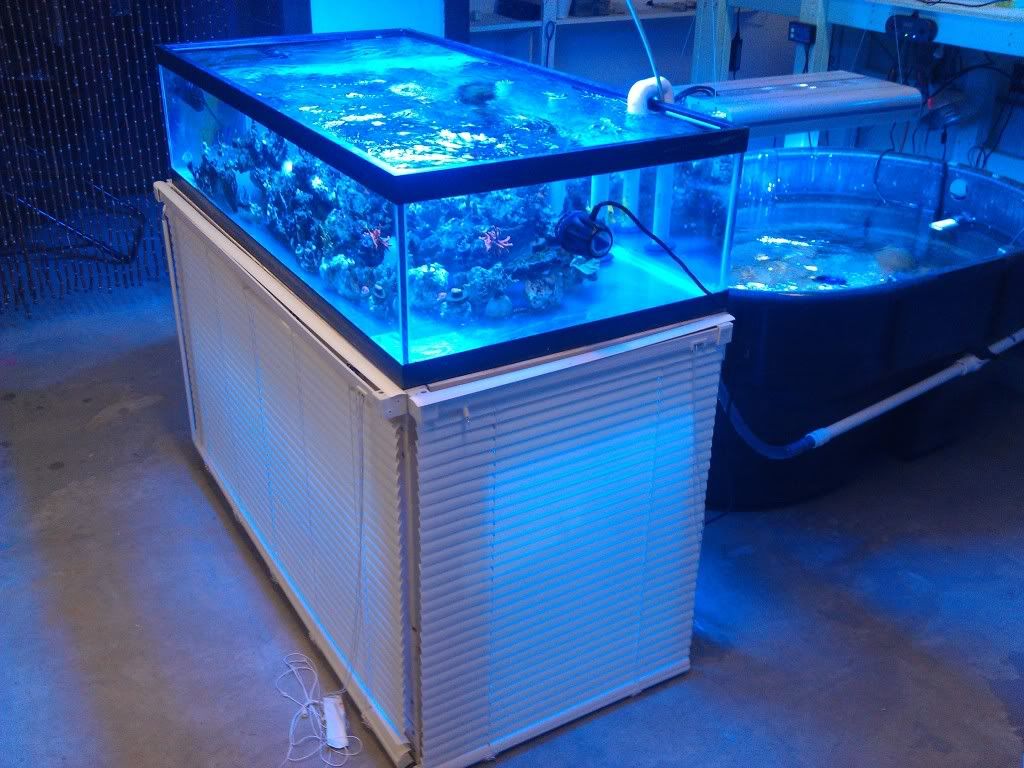 $6 Mini blinds from ACO. Look good, easy access. What's not to like. At night: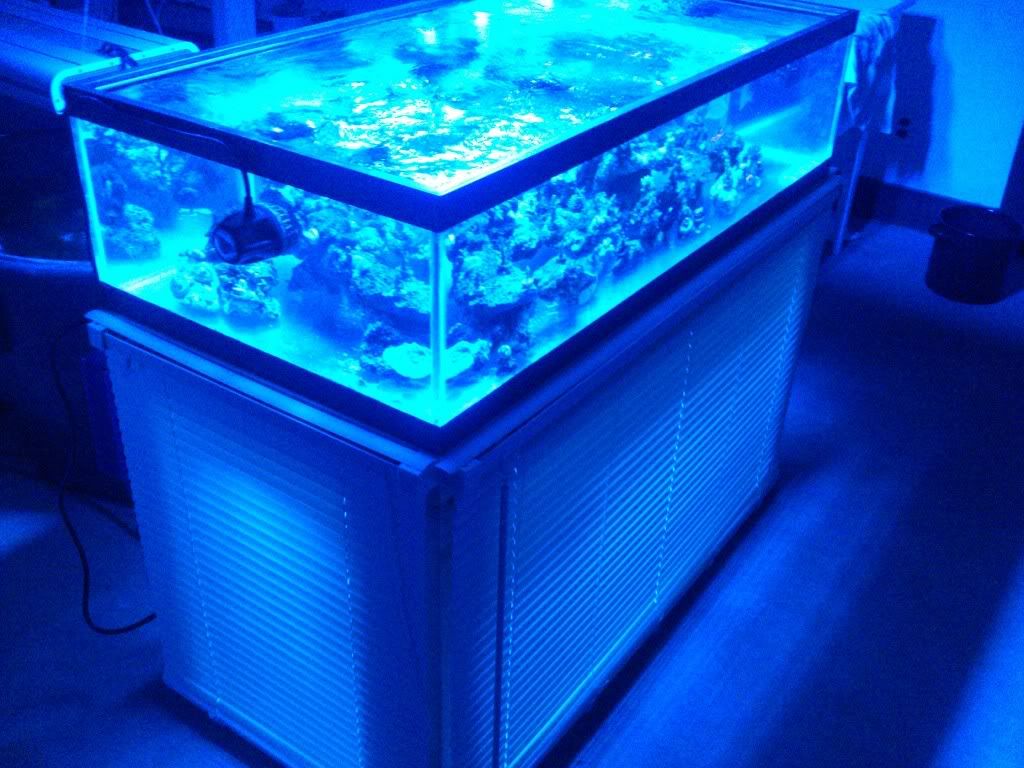 How cool!!
The shallow reef is light by a 36" 6 bulb ATI Sunpower at the moment. This week I am picking up a 48" 7 bulb Aquatinics Constellation fixture. Pretty excited about it.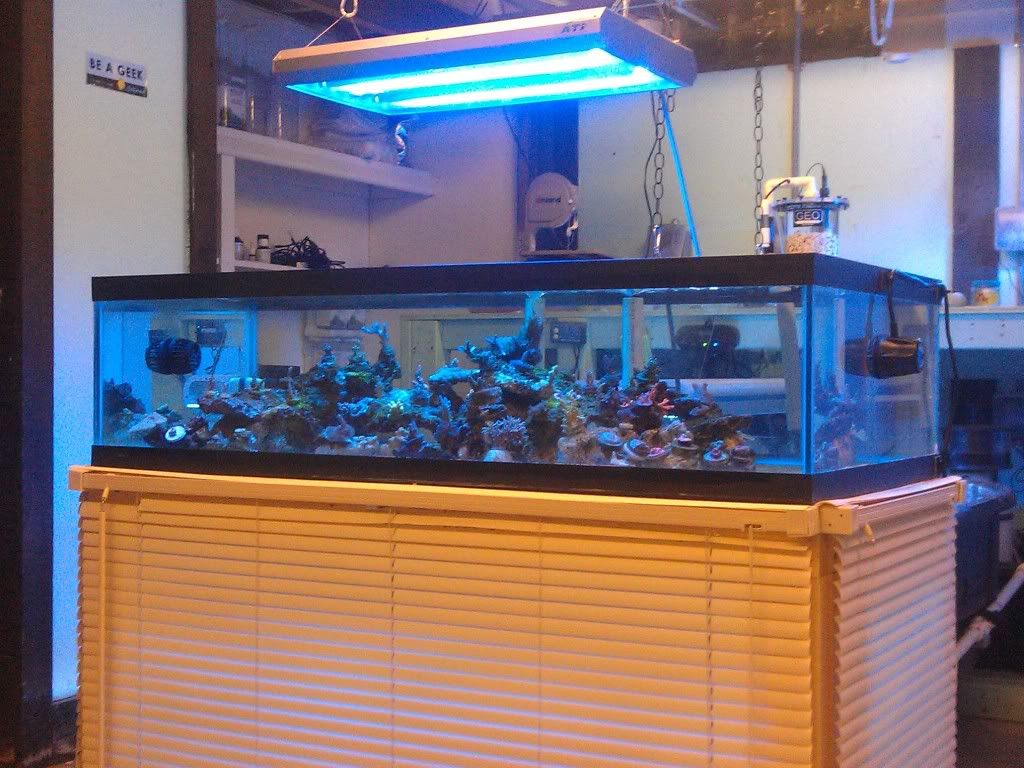 For flow I have 2 Vortech Mp10's. They are the perfect fit for this size tank. The wave rocks in there.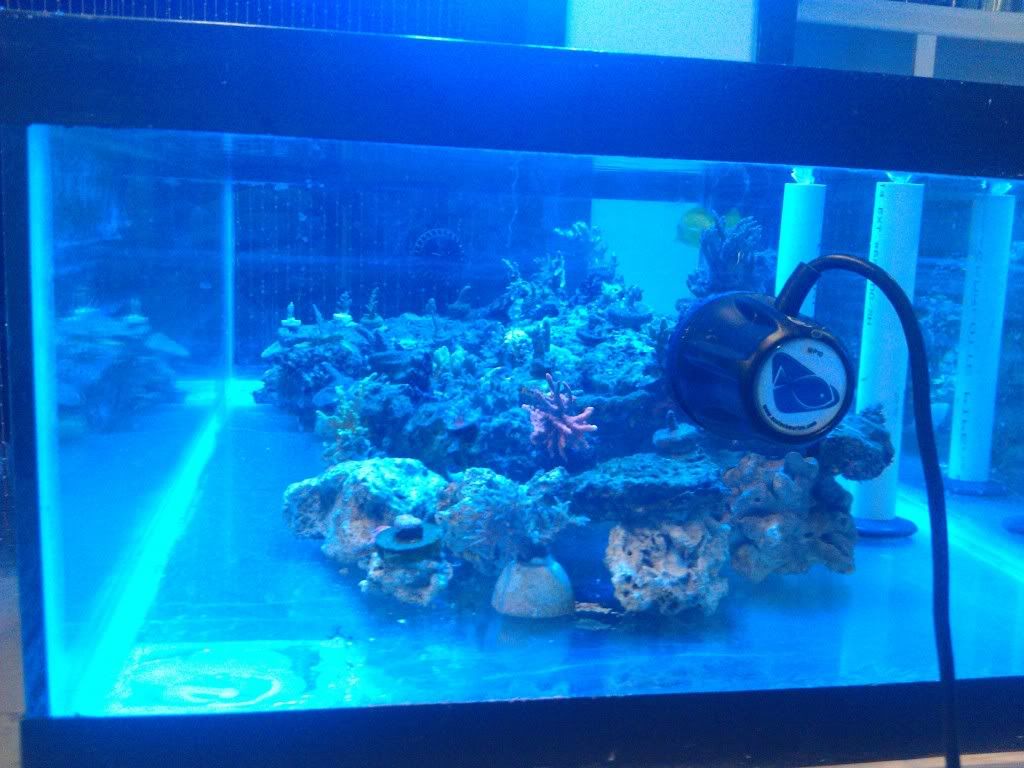 The shallow reef drains into my 150 gallon Rubbermaid grow out tub. I have some sand and planning on adding some more to this. Also have some racks from Andy at The Blue Glow.
I'm using two Tunze 6055's on a 7092 Wave controller and two Korallia EVO 1400's on a Smartwave controller for flow in the tub.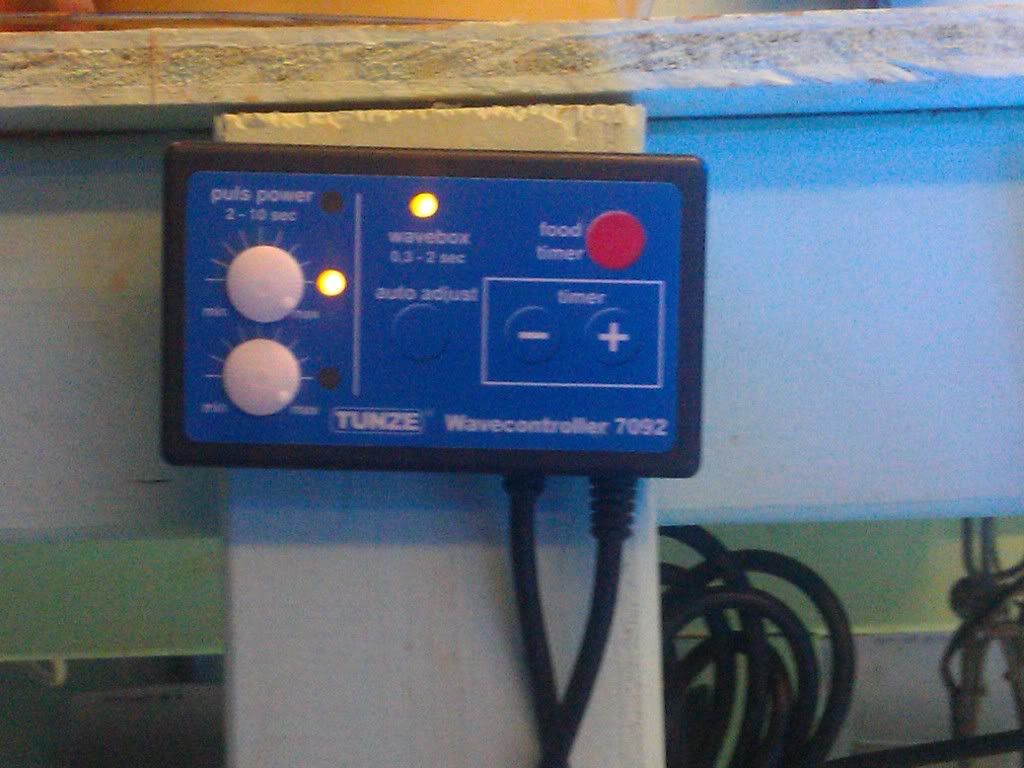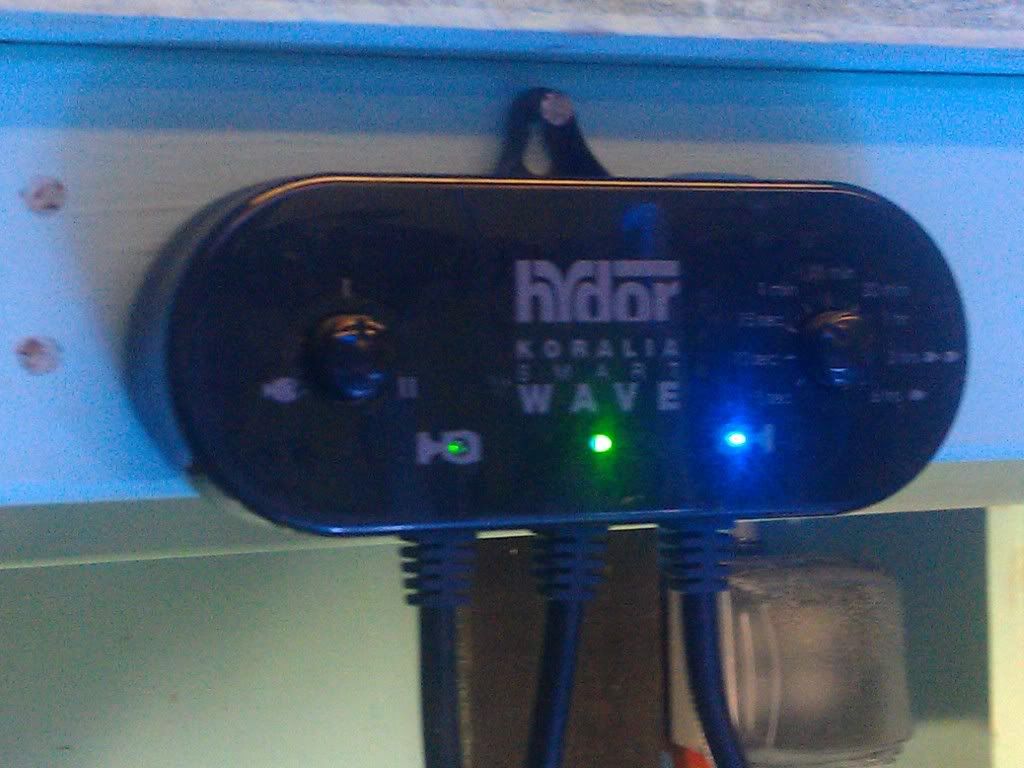 Lighting the tub is a Sfiligoi Zentith. It runs a 250w Phoenix and 4 24" ATI Blue+'s. A Lumatek Select a Watt electronic ballast runs the Phoenix. I can't say enough about this fixture. Style and performance.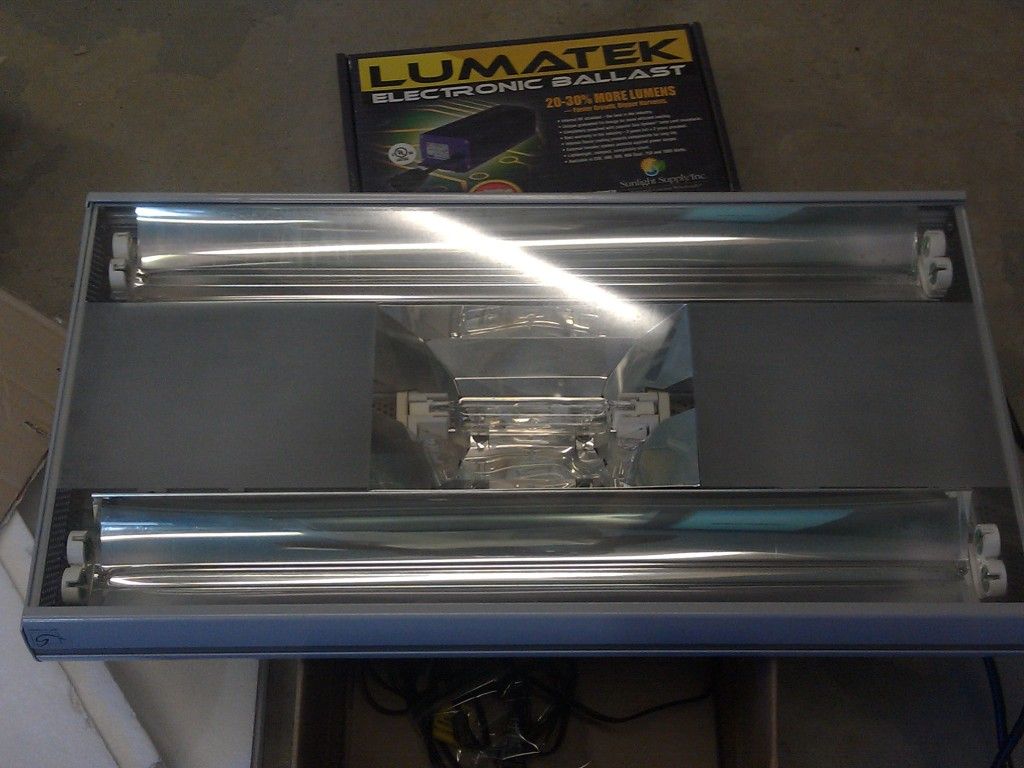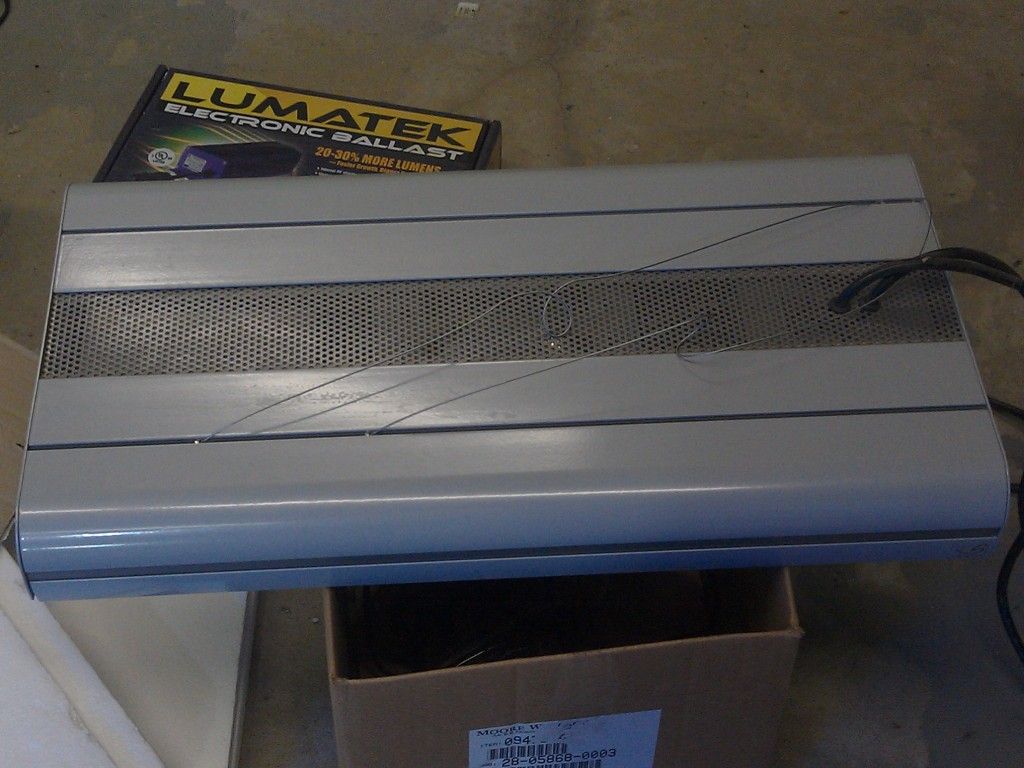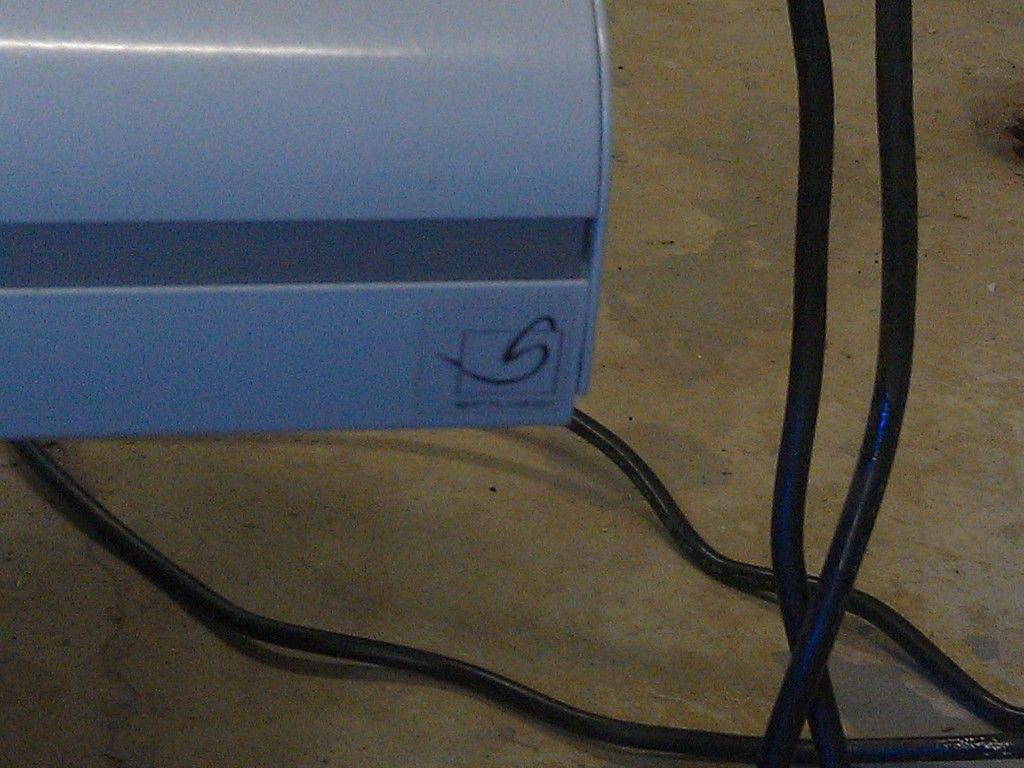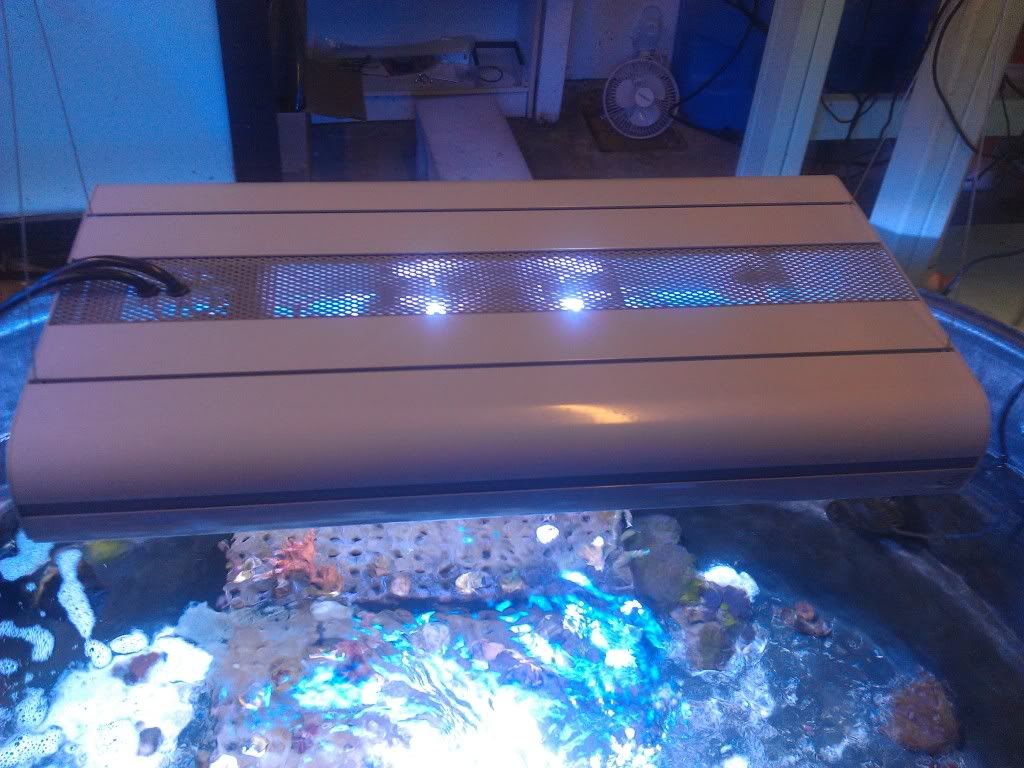 The shallow reef drains to the tub. The tub drains to my sump.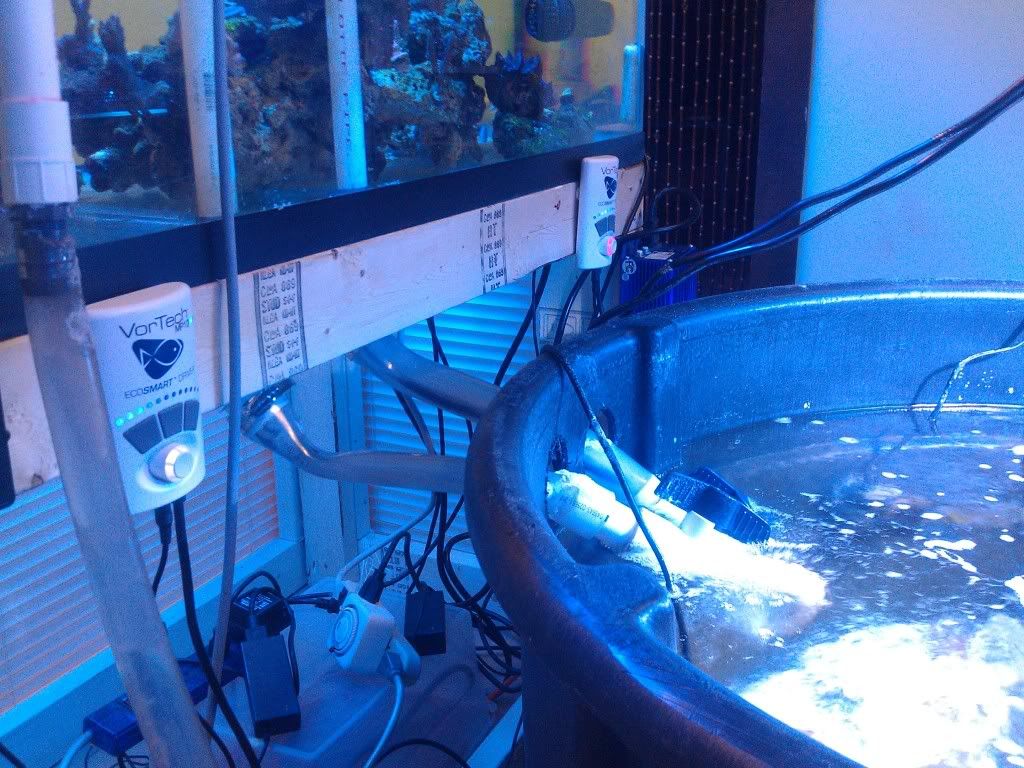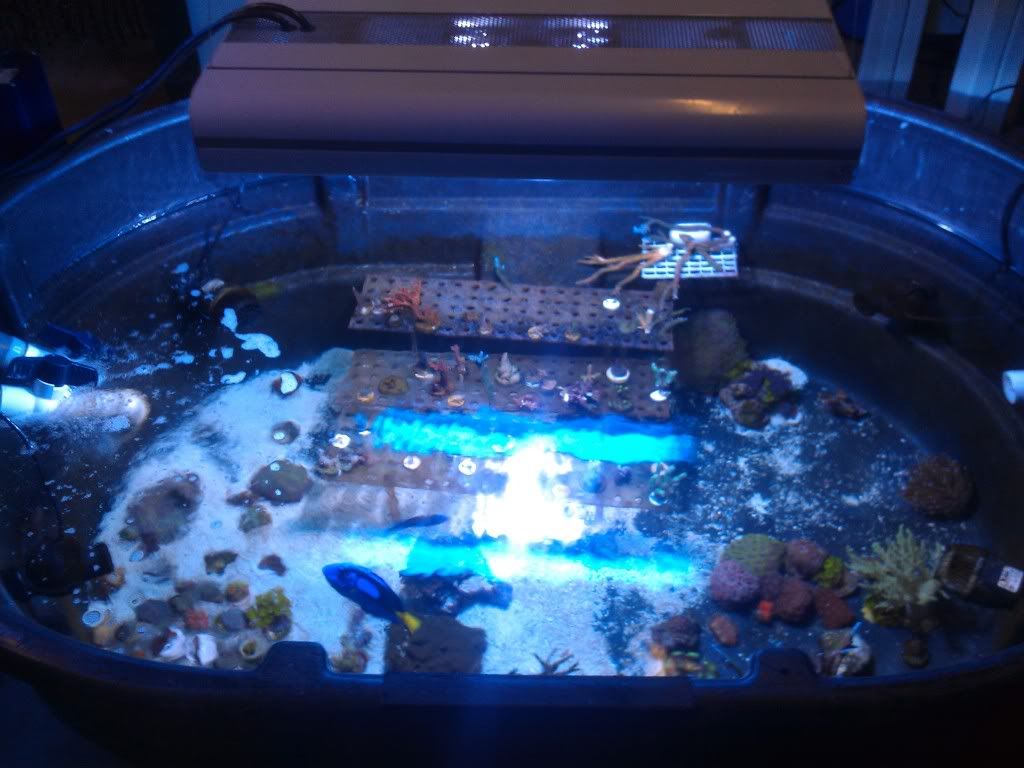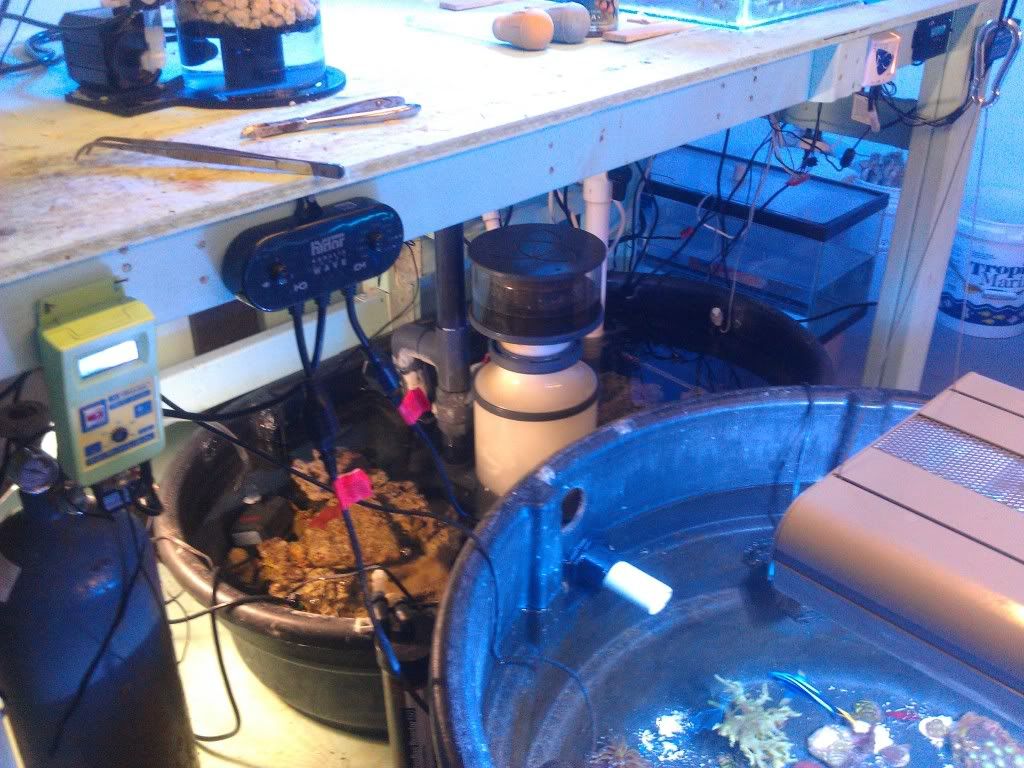 I have a Euro-Reef CS 180 for a skimmer. The thing rocks. It's a bit undersized tho, so I ordered the ATI Powercone i250 today. Stoked. Can't wait for it to get here.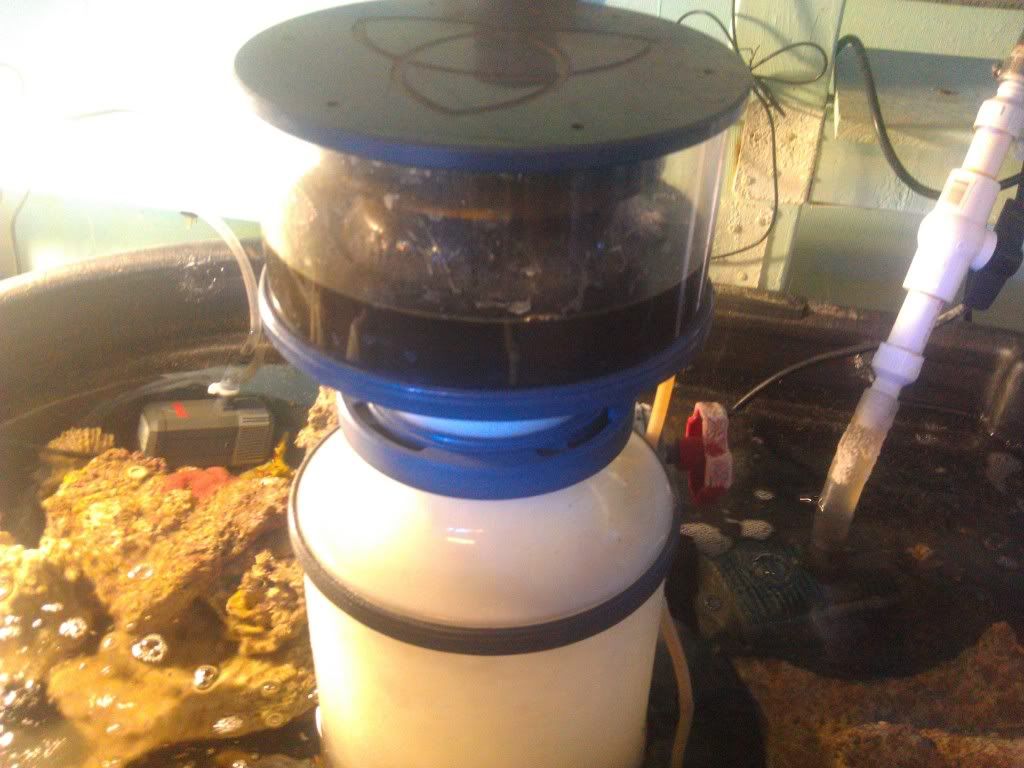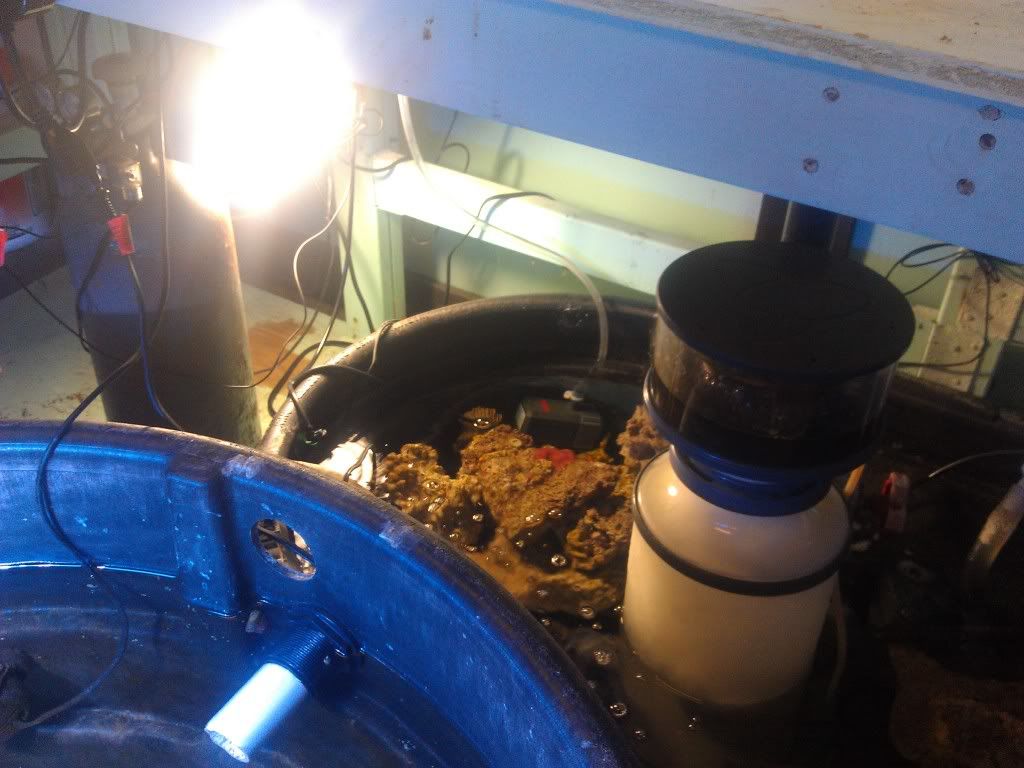 I have a Quiet One return pump that shoots back to the shallow reef.
I have another Quiet One return pump that shoot up the stand to a 30 gallon rimless frag tank I got from TDB (Tom). He helped me out over the summer with this tank after my accrylic frag tank split.
I have a Vortech MP40 for flow for the time being. I will be replacing that with an MP10 this week. The 40 is not necassary. I have another set of racks from The Blue Glow in this tank.
It's lit by a 24" 6 buld Tek fixture.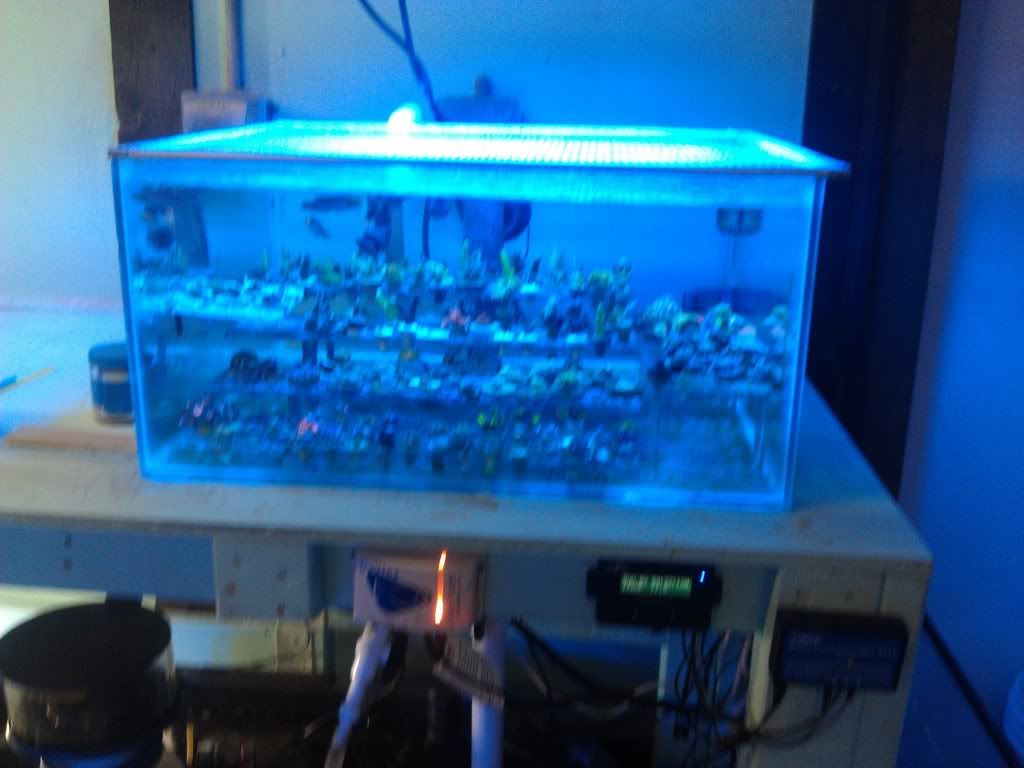 The whole system runs on a GEO 612 Calcium Reactor. It's controlled by a Milwaukee PH Controller. I set it up on top of the stand for easy access. GEO's rock!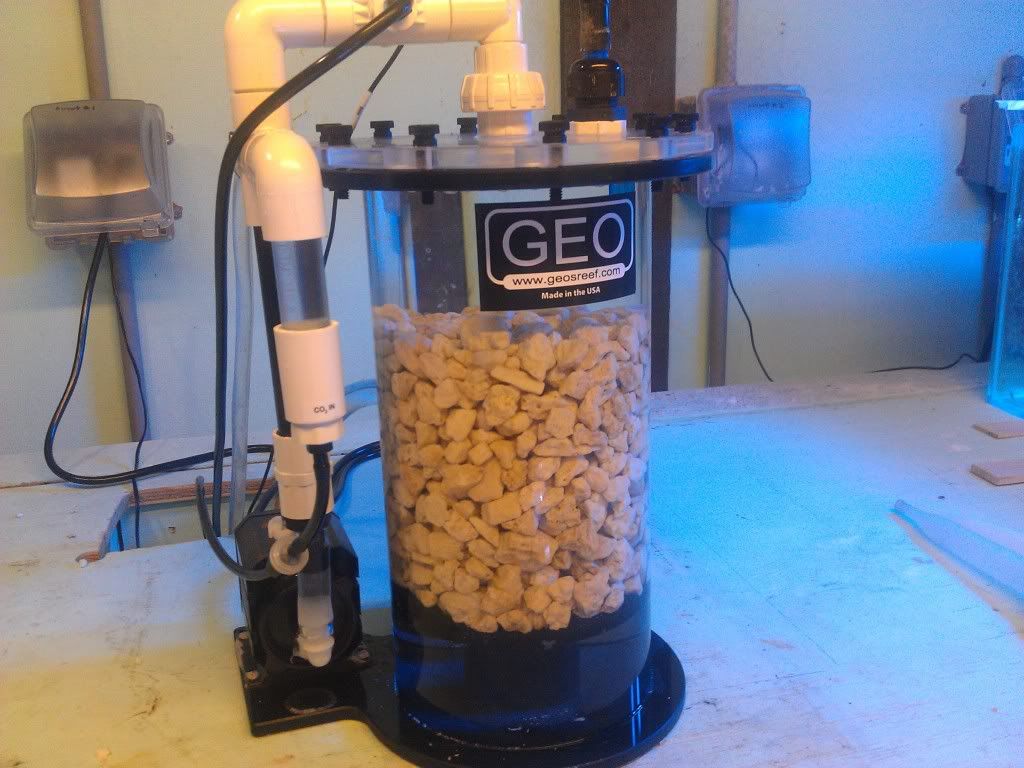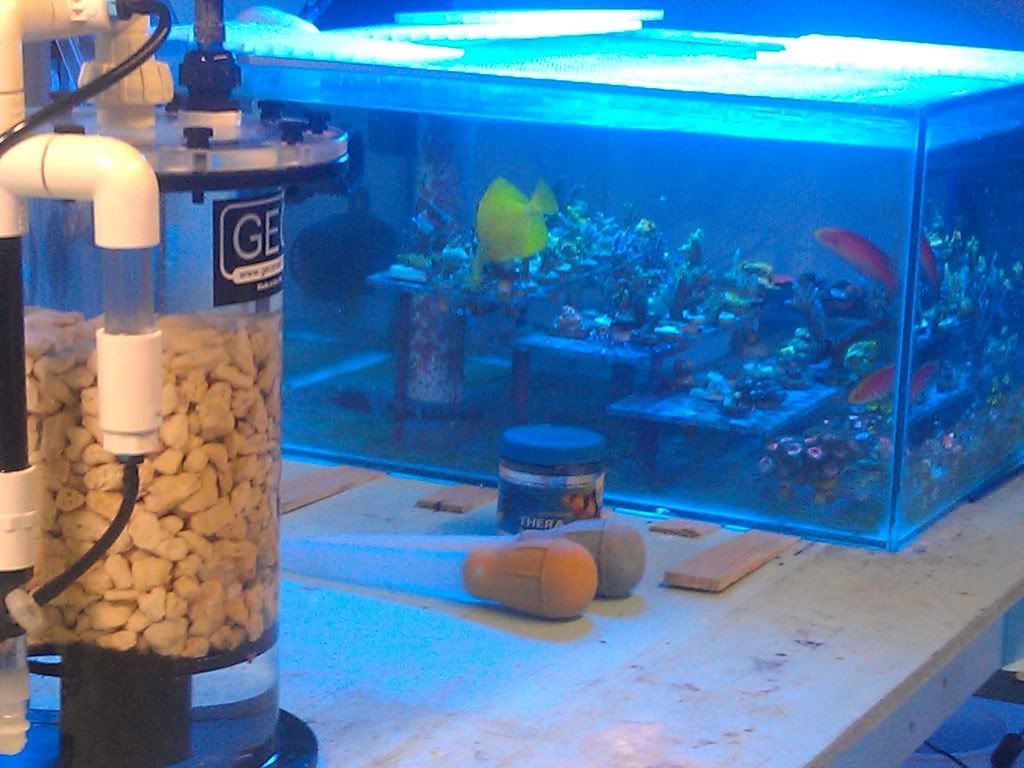 Here's some shots of the entire system. I'm digging it...