Discussion Starter
·
#1
·
OK everyone, this is the start of my 180 build. I am new to the hobby and have been on several sites getting lots of information over the past months. For right now, my plans are for a FOWLR setup. Then adding corals down the road.. definitely! As of now I have my 180 gallon tank, a 55 gallon that I plan to use as the sump/refuge. I have 2 koralia 1400's and a 72" 4 bulb t5 fixture.
I plan to build my own stand and canopy. I am thinking I want it black with a fake skin, so I can pull it off and have it all open. There will be no center brace on the stand so I can access everything underneath very easily. The canopy will house the t5 for now, and then when I wanna do corals, it will house the LEDs.
I still need to get alot of things for this build. I figure I will need a mag 18 for my return pump and im not sure which brand skimmer I will be getting yet either. I will also be getting a ro/di system as well as an ato setup. I will be doing a bean animal overflow with a semi coast to coast. It will fall short on the left and right sides to provide room for the return holes.
There are a couple things I am unclear about. Calcium reactor, gfo, phosban reactor. I am not sure is they are needed or what they control, needless to say, more research is to be done.
I am going to need heaters and thermometers and a ground probe. Any good suggestions on brands. Ive been told to have a couple small watt heaters rather than one large watt heater. I plan on getting 2 thermometers. I am not sure if a ground probe is necessary, but, I guess it doesnt hurt to have?
If there is anything I am missing or you experts think I need, please let me know. This is my first jump into the hobby and all the experienced advice will be greatly appreciated!
This is when I first bought the tank, It was setup as a freshwater tank.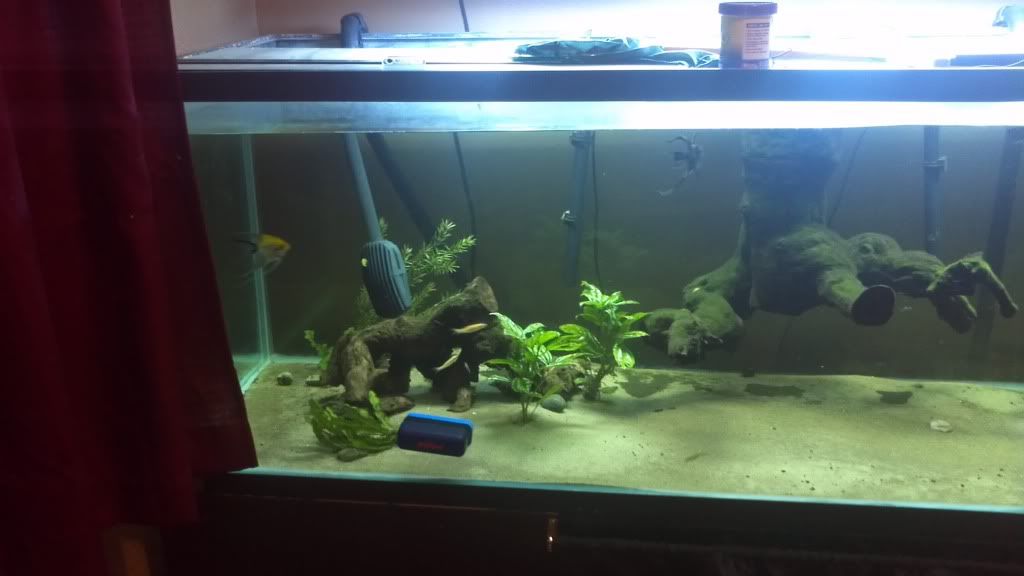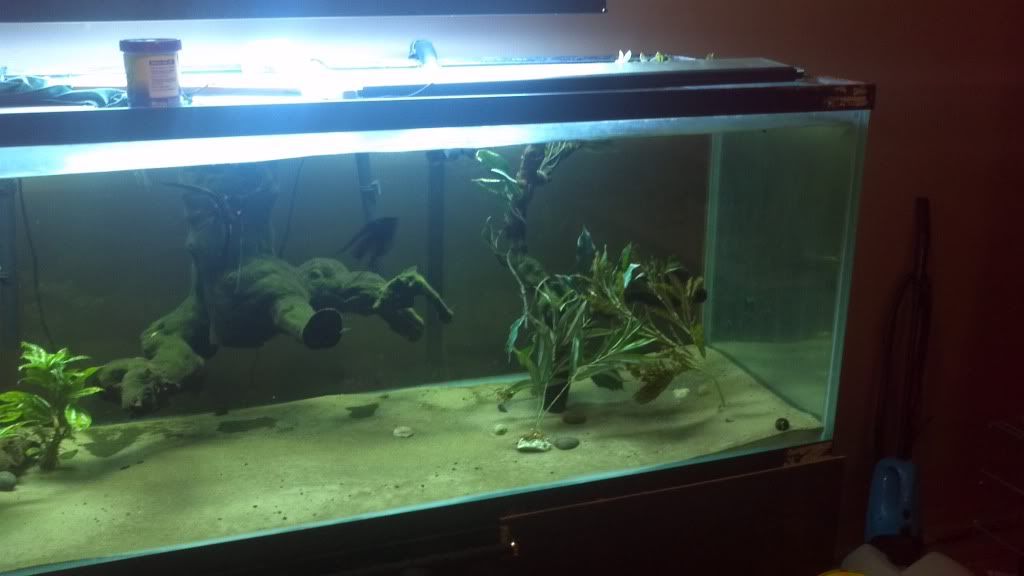 And this is it in my house, currently cleaning it out, trying to get rid of the hard water stains at the top, it is such a pain and doesnt look like im getting anywhere: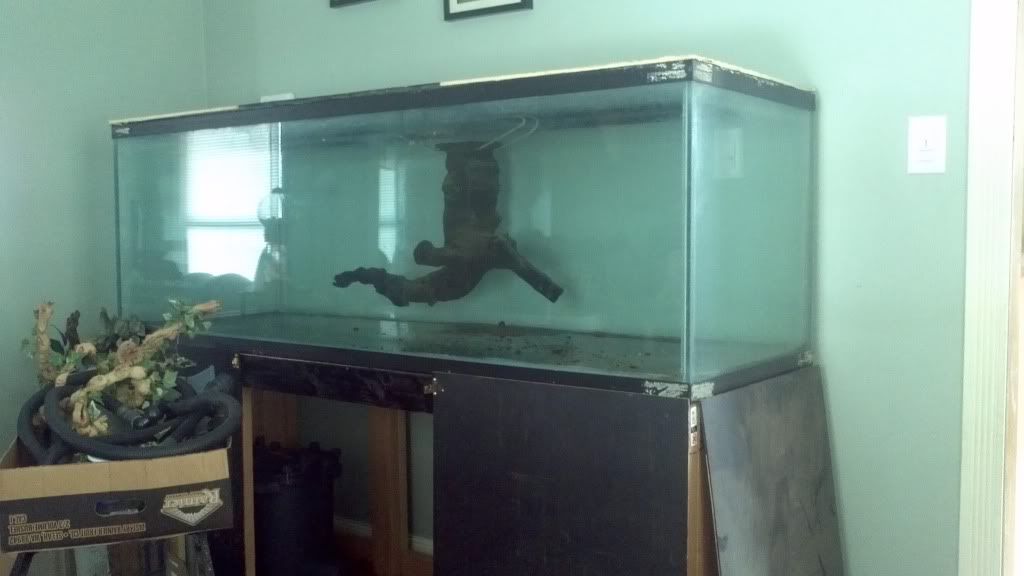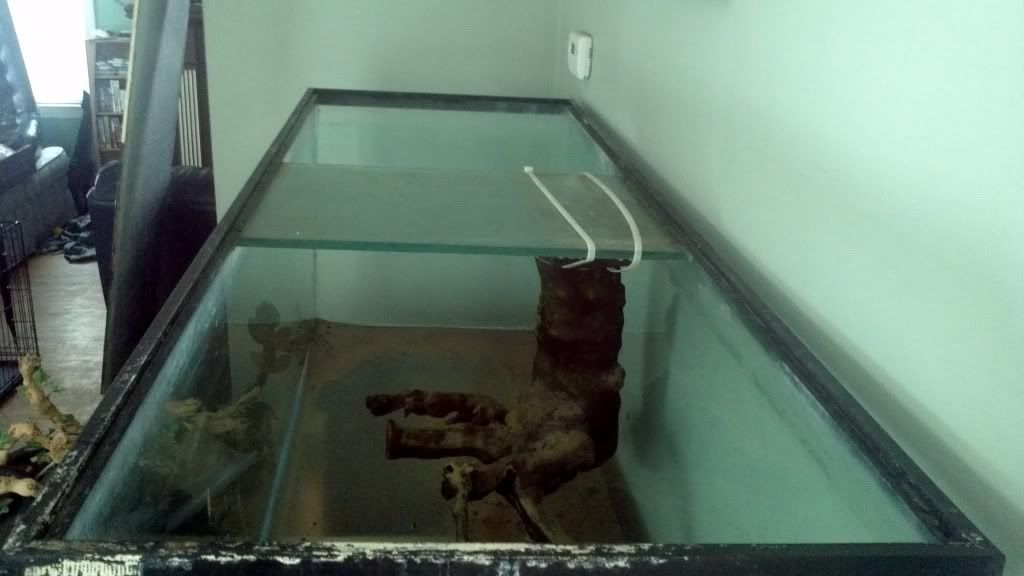 Again, any advice, comments, critiques, words of wisdom...anything is much appreciated!!
Thanks!!